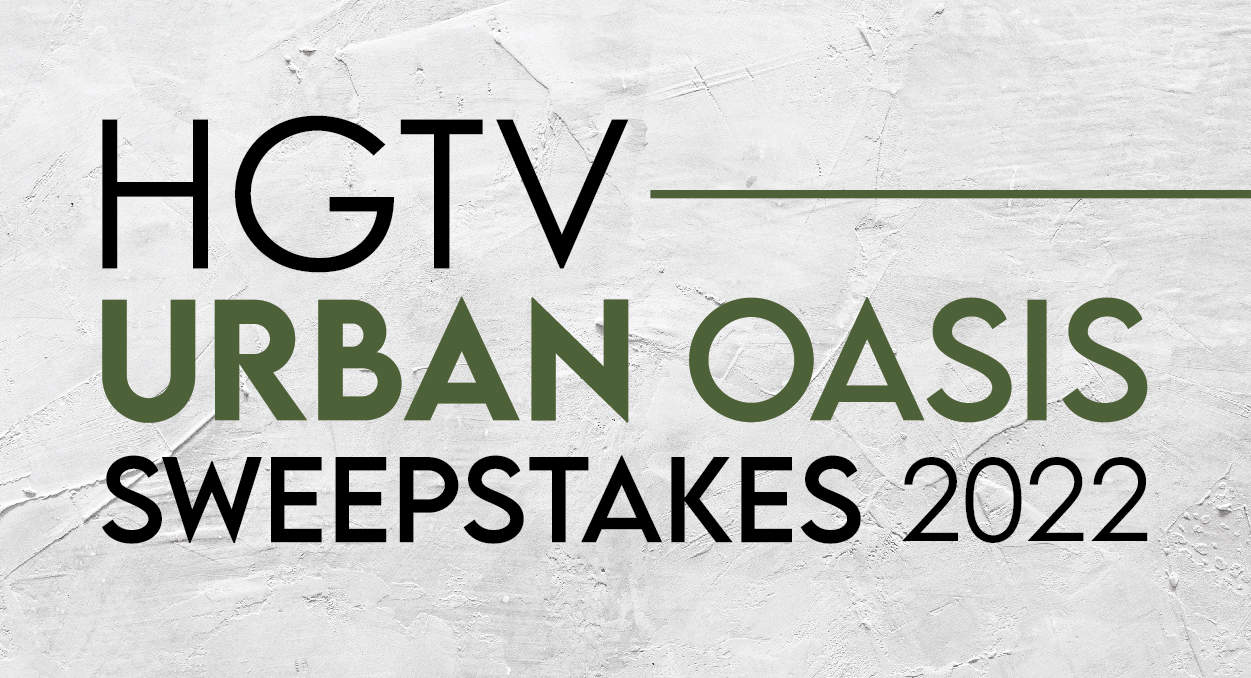 The 2022 HGTV Urban Oasis home is an immaculate, music-inspired escape celebrating the dynamic city of Nashville, Tennessee. In essence, it's a country music lover's dream with modern flair.
Atlanta-based interior design expert, Brian Patrick Flynn has once again surpassed expectations, intertwining classic Music City, USA vibes, and timeless style with a modern charm. Flynn has created an aesthetic inside the home where the larger, open spaces give off a sharp, clean and neutral feel, while the smaller spaces are full of color surprises.
If you want to take a stab at a mix of vintage, mid-century, modern living in your home, here are 5 ways to pull that off, inspired by the latest HGTV Urban Oasis.
The minimalist element of black
Incorporating black elements within your home to add a simple note of contrast has been, and will continue to be a trend. Matte black finishes are a bold, yet popular choice and work to accentuate a home's modern details and clean lines.
There is also going to be a lot of return this year to black accent pieces. Adding a pop of black to a walk-in closet also offers a marvelous contrast to lighter or extra-white walls. In the urban oasis home, the rust guest bedroom includes a walk-in closet with dramatic black walls, adding contrast to the lighter walls.
Curved Furniture
Curvy furniture pieces are all the rage for 2023. Adding curved elements to your home creates comfort and warmth that can soften the feel of the room. With the right accents and pieces, curved furniture can be the perfect surrounding for your stylish focal points.
Keep reading: Interior design trends that will be big in 2023
Multipurpose rooms
Having versatile space in any home has always been a plus, but since COVID, a larger need for multi-purpose spaces has been created. Ample storage is one of the major keys to a successful multipurpose room that can sometimes be overlooked and built-in shelving is always a resourceful choice.
There are several ways to creatively maximize your square footage. The garage doubles as a studio in the urban oasis home, providing a space for casual entertaining, hanging out, or just listening to music. Dual purpose furniture is also trending with clever storage hacks to optimize your space.
Pops of color
Different color schemes incorporated throughout your home can showcase your style and personality to keep the eye moving, while creating a space full of vibrant expression. To spice up the urban oasis home, Flynn incorporates colorful bursts of color to break up an otherwise neutral canvas.
Al Fresco living
Spacious, outdoor living that gives an inviting and exciting feel is always a crowd pleaser. Connecting over music, food, and stories is also a fan favorite, especially when given a relaxing lounge area outdoors. The urban oasis home was designed for maximum enjoyment and entertainment with low maintenance. It is even better when a home provides access to the backyard area, allowing natural light to stream in along with fresh air.
A heavy emphasis on Al fresco dining has been a growing trend since 2020 and is only getting stronger, as more and more homeowners seek significant living space in the outdoors