Essential Summer Home Maintenance Tasks for North Carolina Homeowners
As the warm rays of the sun shine down upon North Carolina, homeowners across the state are getting ready to embrace the summer season. While it's a time for relaxation and fun, it's also crucial to prioritize home maintenance during this period. The summer months provide an excellent opportunity for North Carolina homeowners to address specific tasks that can help safeguard their properties and ensure their homes remain in optimal condition. In this article, we will explore the top summer home maintenance items that homeowners in NC should prioritize.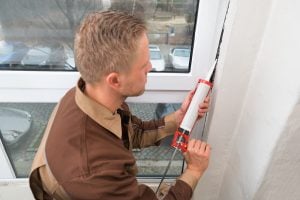 HVAC System Maintenance: North Carolina's summers can be scorching, placing considerable strain on your HVAC (Heating, Ventilation, and Air Conditioning) system. To keep your home cool and comfortable, schedule a professional inspection and maintenance for your air conditioning unit. This includes cleaning or replacing air filters, checking refrigerant levels, inspecting ductwork, and ensuring proper airflow. Regular maintenance not only enhances energy efficiency but also helps prevent costly breakdowns during the hottest months.
Roof Inspection: The summer season is ideal for inspecting and maintaining your roof. Harsh weather conditions, such as heavy rains and strong winds, can take a toll on your roof's integrity. Look for any loose, damaged, or missing shingles and address them promptly. Additionally, examine flashing around chimneys, skylights, and vents to ensure they are intact. If you notice any signs of damage or wear, it's best to consult a professional roofer to address the issues before they escalate into more significant problems.
Deck and Patio Maintenance: Outdoor living spaces are a vital part of North Carolina summers. Regular maintenance of your deck and patio is crucial to ensure they remain safe and enjoyable. Inspect the structure for signs of rot, loose boards, or damaged railings. Clean and seal wooden decks to protect them from moisture damage and the harsh summer sun. Power-wash your patio, remove any weeds or moss, and repair any cracks or uneven surfaces to prevent accidents and maintain the overall appeal of your outdoor space.
Exterior Painting and Sealing: The summer season presents an ideal opportunity to refresh your home's exterior. Inspect the paintwork and siding for any signs of peeling, cracking, or fading. Repainting or touching up exterior surfaces not only enhances the curb appeal but also provides an added layer of protection against the elements. Additionally, inspect and seal any gaps or cracks around windows, doors, and other openings to prevent air leaks and improve energy efficiency.
Pest Control Measures: The warm weather brings an array of pests to North Carolina. Take preventive measures to protect your home from unwanted intruders, such as ants, termites, and mosquitoes. Trim back trees and shrubs near the house, as they can provide a pathway for pests. Seal any cracks or gaps around windows, doors, and utility entry points. Regularly check and clean gutters to prevent water accumulation and potential mosquito breeding grounds. Consider consulting a professional pest control service to conduct a thorough inspection and implement preventive measures tailored to your home's specific needs.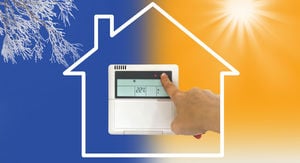 Conclusion: Summer home maintenance is an essential task for homeowners in North Carolina. By focusing on these key areas, such as HVAC maintenance, roof inspections, deck and patio care, exterior painting, and pest control, you can ensure that your home remains in optimal condition throughout the summer season. Regular upkeep and addressing any issues promptly will not only preserve your home's value but also provide peace of mind as you enjoy the warm weather and relaxation that summer brings.