As you prepare to list your home for sale you have to deep clean your child's crayon drawings from the walls, make sure Fido doesn't shed on your nicely staged furniture, and often you're going through your own home buying process at the same time. With so much to tackle as a home seller, you may be tempted to ignore certain issues that will come back to haunt you during your home inspection.
Home inspection issues are the biggest reasons for contract termination, amounting to fully one-third of all reported contract terminations. Almost all homes, even brand new ones, have at least minor issues that need to be resolved. By fixing potential issues before putting your house on the market, you can solve many problems before your buyer ever sees them.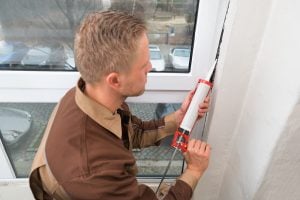 Being proactive can also save you money. By solving issues on your own time and budget, you can spare yourself the funds required by demanding buyers who may prefer more costly repairs.
---
Here are 9 home inspection issues to solve before you list your home:
Roof – Roof repair is one of the most common issues encountered. Look for brittle or curled shingles; or broken or missing flashings.
Insufficient Insulation – Older homes can be charming, but unless they've been updated, they can be less energy efficient. Look for insufficient insulation in the walls and attics.
Poor Ventilation – Extreme heat in attic and/or vapor condensation can cause a variety of problems. Make sure you have a good balance of weatherization and ventilation.
Storm Water Drainage – Clogged or poorly maintained gutters can leave your home exposed to mold and mildew. Make sure gutters are clear and drains are pointed away from the house.
Rotten Wood – It can be a deal breaker to buyers to find rotten wood around the base of the home, along the roof, or anywhere moisture may intrude.
Minor Electrical – Even if they aren't causing problems now, check for open junction boxes, broker GFI outlets, amperage mismatches, or spots with no wire nuts on the wires.
Minor Plumbing – It can be easy to fix minor plumbing issues without professional help. Check for inadequate water pressure, slow drains, worn gaskets and seals, or signs of leaks on the ceiling.
Old Appliances – Research the year, brand, and model of the major appliances in your home. Replace anything faulty, and do research ahead of time in case the buyer asks for additional replacements.
Environmental Concerns – Radon, lead-based paint, mold, and asbestos can all lead to health concerns.
---
We're here to help
When you are prepared for your next home inspection, there will be a lot less stress should one or more issues crop up. This is why a professional real estate agent can prove so valuable. After viewing hundreds of homes our Realtors are programmed to be on the lookout for common issues that are uncovered by qualified home inspectors. Real estate agents also work tirelessly to grow their vendor networks and build relationships with reputable pros and firms who know how to conduct business correctly and efficiently.